New – PENG CBD Oil in two strengths
April 4, 2019

High-strength 1500mg PENG CBD e-liquid now available.
June 8, 2019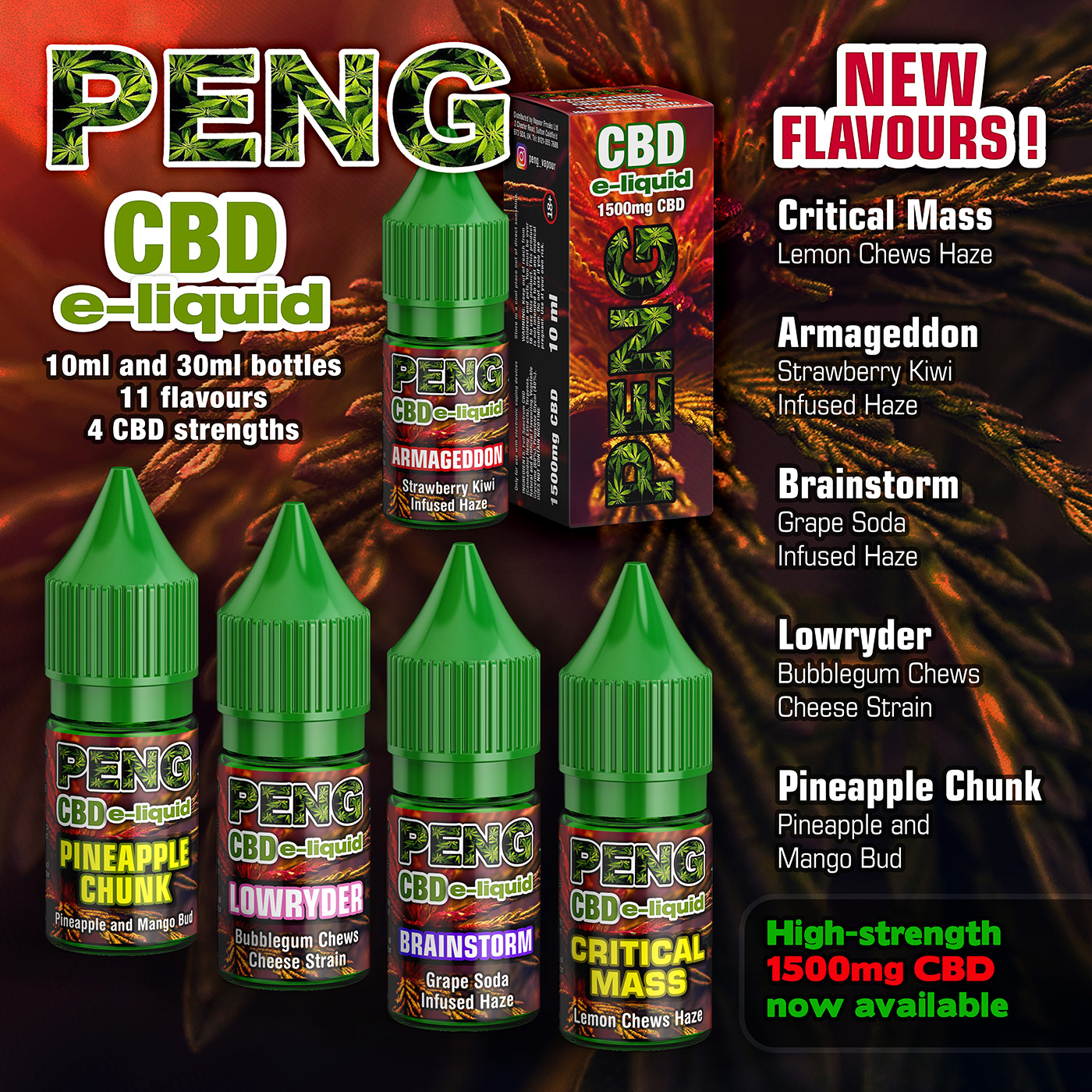 New for June 2019 - 5 new flavours of Peng CBD e-liquids
Check out the PENG e-liquid's page HERE
Critical Mass - Lemon Chews Haze
Armageddon - Strawberry Kiwi Infused Haze
Brainstorm - Grape Soda Infused Haze
Lowryder - Bubblegum Chews Cheese Strain
Pineapple Chunk - Pineapple and Mango Bud
Our PENG CBD e-liquids contain Full Spectrum Cannabidiol Hemp Extract and are available in 11 flavours and in 10ml, 30ml and 60ml bottles. Available in 4 strengths of CBD: 300mg per 10ml, 600mg per 10ml, 1000mg per 10ml and 1500mg per 10ml.
In VAPOUROUND's 2018 awards PENG was awarded 2nd place for best CBD e-liquid.