NEW – Vapour Freaks NicSalts
March 16, 2020

NEW – Corona Defence Anti-bacterial hand gel
April 14, 2020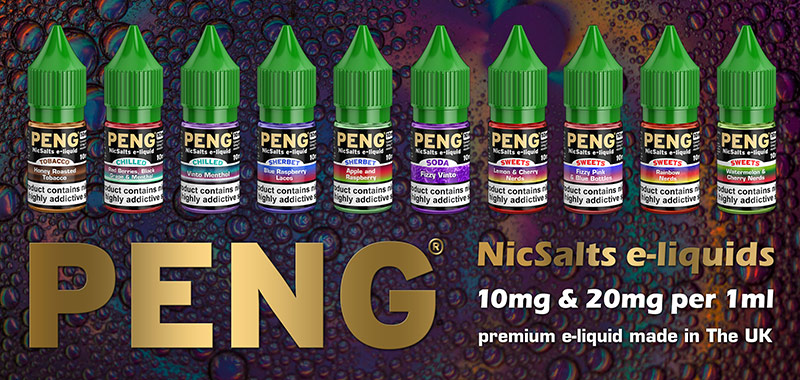 NEW - PENG NicSalts e-liquids
New for March 2020 - a range of 10 PENG NicSalts e-liquids.
Available in 10ml bottles and various flavour ranges; Tobacco, Chilled, Sweets and Sherbet.
Peng NicSalts e-liquids are available in two strengths of nicotine: 10mg and 20mg per 1ml.
Salt Nicotine when used in e-liquid delivers a smoother and faster throat hit at higher nicotine strengths than conventional nicotine in e-liquids.
At 50% VG, Peng NicSalts e-liquids are ideal for all-day vaping in a wide variety of vape devices.