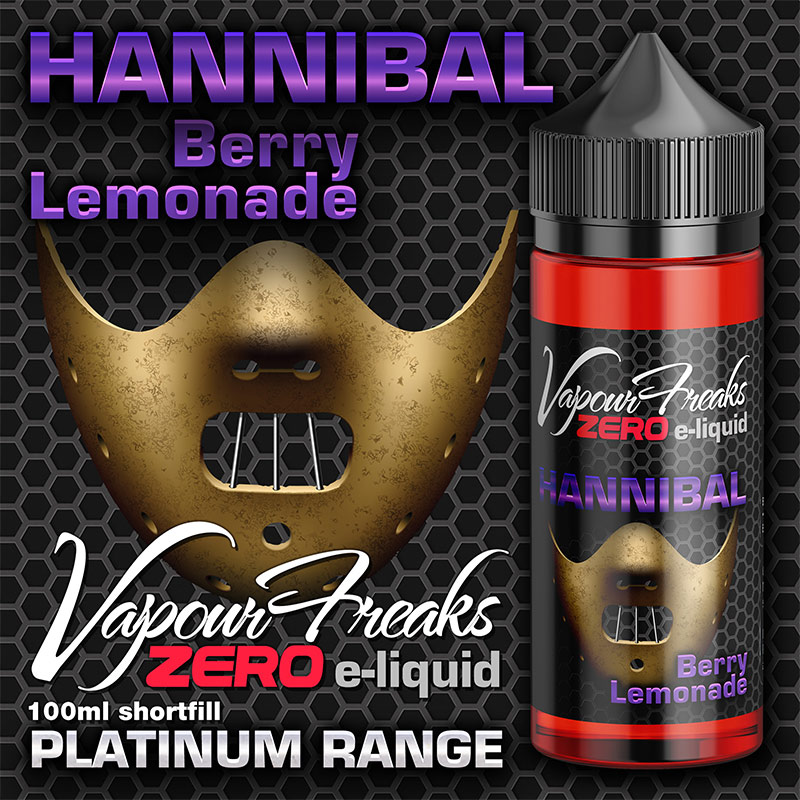 Hannibal - Vapour Freaks
Zero nicotine - 100ml
Flavours:
Tasty berries and tangy lemonade.
Available as:
100ml of e-liquid with zero nicotine in a 120ml bottle - to use with nicotine shots.
Related juices:
Hannibal on Ice - Vapour Freaks Zero – 100ml – berry lemonade menthol
Ingredients:
Vegetable Glycerine (70%), Propylene Glycol (<30%), natural and artificial flavourings.
Only for use with electronic vaping devices.